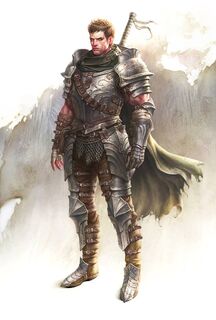 Ward was the first elementalist of earth and the heir to the royal family of Asteria which he later named Westword.
Appearance
Edit
From various statues, paintings and writings it can be seen that Ward was quite tall, with short brown hair and amber eyes. For most of the time he had a stern look on his face, but could also smile
Personality
Edit
Ward was trusting, brave and smart with great leadership skills. He always thought ahead. He only ever loved Artemis, his friend and the first Elementalist of water, but it is unknown if those feelings were reciprocated.
Ad blocker interference detected!
Wikia is a free-to-use site that makes money from advertising. We have a modified experience for viewers using ad blockers

Wikia is not accessible if you've made further modifications. Remove the custom ad blocker rule(s) and the page will load as expected.